2023 School Supplies/Backpack Distribution
July 24 – 28, 2023
9:00 a.m. – 12:30 p.m.
                                     Good Samaritan Center                                     (Lenoir City location, 119 North A Street)
Before school starts each year,  Loudon County and Lenoir City schools send out a list of required supplies for students to purchase and bring to school.
This list represents another financial hurdle for many families in our area, especially this year with the extra burden and costs each family has experienced because of children being in the home for such a long period of time.  At this time, schools are preparing for students to return to the classroom.  However, GSC will distribute school supplies to students whether schools open or not in August.   Good Samaritan Center will be providing over 600 backpacks this year filled with grade-appropriate school supplies.
The Good Samaritan Center will also provide the Family Resource Centers directly with other supplies needed for the classrooms.
With your help, no child from  Loudon County  needing school supplies will have to go to school without the tools needed for a good education.
Can you help?  A gift of  $25.00 will supply one child with a backpack and  school supplies.
Donations to Good Samaritan Center can be made by personal or business check,  Paypal , Credit Card, or by clicking on the DONATE button here on our website.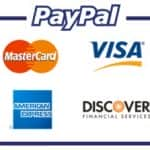 Donation  are gratefully accepted and are tax deductible.
Good Samaritan is a 501(c)3 non-profit organization.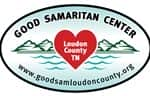 Good Samaritan Center
119 North  "A" Street
Lenoir City, TN 37771
865-986-1777