2023 Thanksgiving Basket Distribution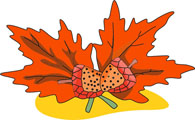 Thanksgiving Food Distribution
November 8 – 22, 2023
Monday – Friday     9:00 a.m.- 12:30p.m.
All Thanksgiving Food will be distributed from the Good Samaritan Center located at 119 North A St. , Lenoir City
   Thanksgiving Food Distribution 
Thanksgiving Distribution will look a little different this year.  We will be  distributing Thanksgivng food for
2 FULL WEEKS!!!!
Please do not feel you have to come the first few days, we will have plenty of food for the 2 weeks!!
(And you will not have to wait in line as long!!)
FOR MORE INFORMATION CONTACT GSC
865-986-1777
If you would like to donate to help our pantry with food, please use the DONATE button on this page or mail checks to:  GSC, 119 A Street, Lenoir City, TN 37771
Please designate donation:  Pantry Food or Use Where Most Needed