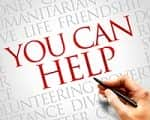 Personal or Business Check
You can mail a check to us or drop the it off at either  Good Samaritan location:  Lenoir City or Loudon.
CREDIT CARD:  Click on the Donate button on the right side of the page to donate by credit card.
Please check hours or operation.
LENOIR CITY ADDRESS:   Good Samaritan Center / 119 A Street / Lenoir City, TN  37771                      Phone:  865-986-1777
LOUDON ADDRESS:  Good Samaritan Center / 505 Mulberry St. Loudon, TN  37774                              Phone:  865-458-5541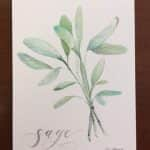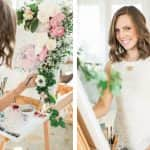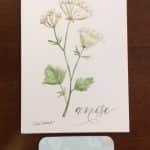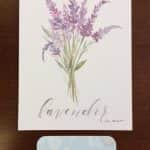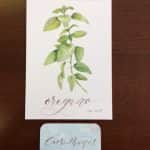 East Tennessee artist donates to the Good Samaritan Center.
Cami Webb Miller, native of Gatlinburg, has donated sets of herb prints to GSC. There are 13 different herbs paintings, from Anise, to lavender, sage and mint.
Cami currently resides in Orlando, FL with her husband.
Thank you Cami, for your generous spirit and giving heart.
Please contact the Good Samaritan Center on how to get one or all of the herb prints.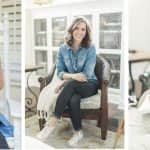 GSC Legacy Fund, East TN Foundation
To provide our donors with more giving options,  the Good Samaritan Center has established an endowment fund through the East Tennessee Foundation.
Known as the GoodSam Legacy Fund, it provides donors the option of giving to a permanent invested fund with a percentage of interest paid back to the Good  Samaritan Center each year to use for current operational needs. If you, your church, business or civic group would like to hear more about the GoodSam Legacy Fund, call the Good Samaritan Center at 865-986-1777.
Good Samaritan Center of Loudon County
Celebrates it's 20th Anniversary with an initiative to "Clear a Path" of service into the future.
The Good Samaritan Center of Loudon  County began its 20th year of service in Loudon County in August 2017.   Over the years, GSC has grown in size and service to this community.  Serving over 5,000 families annually with food, utility assistance, dental clinics, student supplies and many other services GSC is the "go-to" agency in the county.
We are able to continue in this path because of the generous and faithful support of local individuals, businesses, churches, civic clubs and various organizations.  This community has supported us with their time, talents and financial resources.  We are daily humbled by the outpouring of this generosity.
As we plan for our next 20 years, we continue to seek the path that will allow Good Samaritan Center to fulfill its mission of serving the emergency needs of low-income families in Loudon County.   The "Freedom to Serve" Fundraising Campaign is designed to position GSC for this purpose.   We want to change a pattern, make a difference and uplift a life.  We know what that looks like today, but will that answer be the same tomorrow?  How do we stay current and meet the needs, give the assistance that will empower and give self-esteem and independence.
The 20/20 Campaign WILL give us the freedom to serve this community and its people in 2018 and for many years to come.  Please consider how you can be a part of the future of  the Good Samaritan Center of Loudon County.
20/20 Pledge Options:                                                                                                          $20 for 20    Commit monetary donation for 20 months.  You can set up an automatic monthly donation with your bank or with your credit card.                                                                                                                                                                  $$____________  A one time donation to Good Samaritan Center to support all programs.                                                                 $$  ____________ Donate to a specific program of Good Samaritan Center.  Example:  pantry, utility assistance, backpack program, Thanksgiving Baskets, dental assistance, etc.                                                                                          _______ Donate your time as a volunteer with the Good Samaritan Center.
Your support will allow GSC the freedom to use its resources on the greatest needs of the community and empower our clients with a sense of self-esteem and independence.
Will you set a goal?
Will you help us plan for the future?
OUR SINCERE THANKS!!!!
Mail donations to:  The Good Samaritan Center, 119 A Street, Lenoir City, TN  37771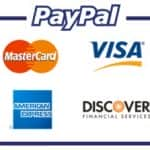 Use the ease of PAY PAL to donate. 

Log into your personal PayPal account and search for The Good Samaritan Center of Loudon County.
Amazon donates 0.5% of the price of eligible AmazonSmile
Purchases to the registered  charitable organization selected by the customer. (You will be able to designate Good Samaritan Center of 
Loudon County as you proceed through checkout on Amazon.)
Amazon Customers Shop. Amazon Gives. Good Samaritan Helps
Donations come in all shapes and sizes!!
MAJOR SPONSORS
Good Samaritan Center of Loudon County is a 501 (c) 3 non-profit.
Donations made to Good Samaritan Center of Loudon County are tax deductible.